The Thai International Travel Fair Business Matching (TITF B2B) provides a stage for sellers to meet buyers directly and discuss potential business opportunities in exploring newer products and services. Buyer are the Outbound Travel Agents in Thailand with more than 300 buyers expected to turn out to this event.
Join us at the TTAA Business Matching (B2B)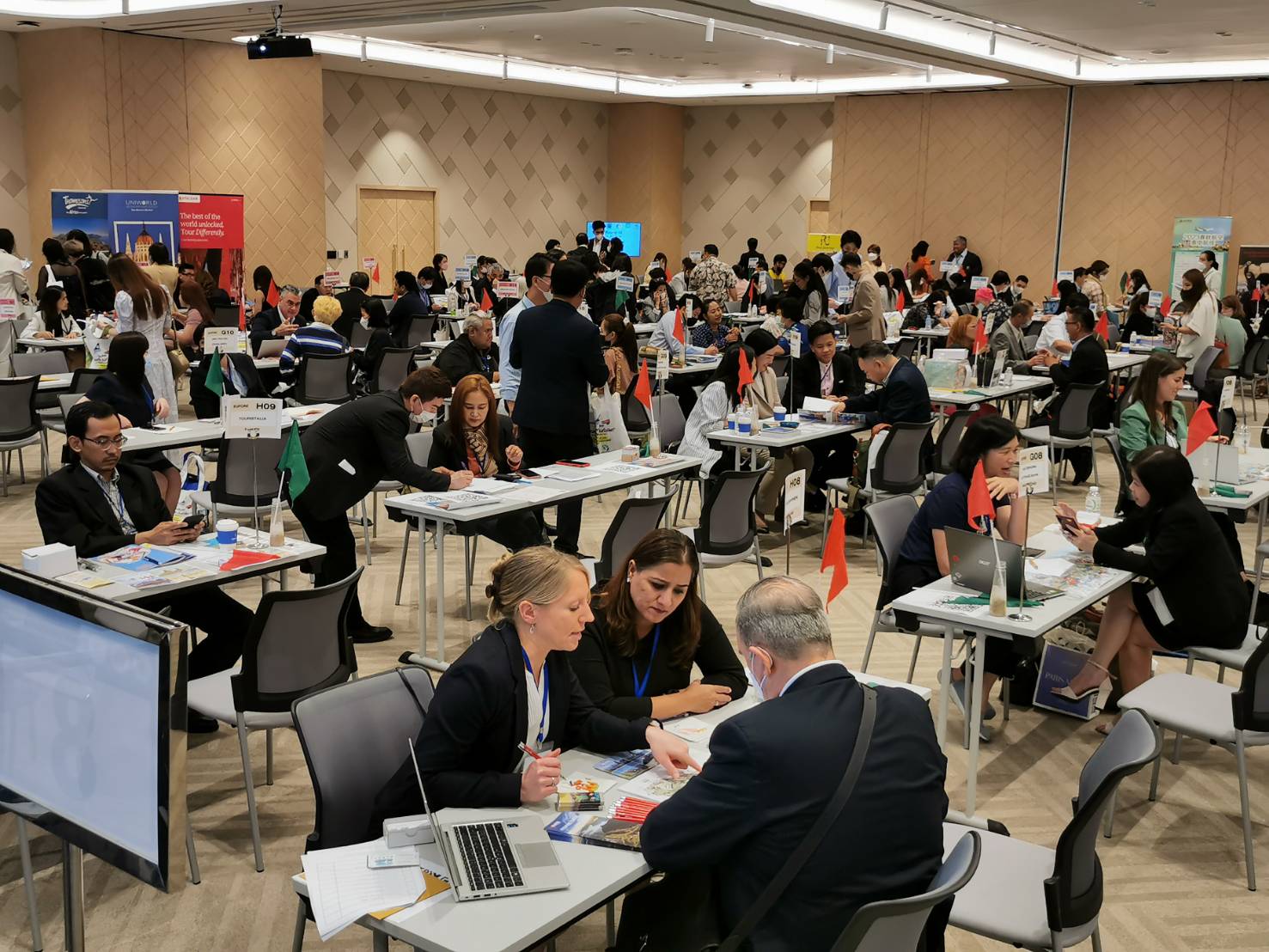 Increase awareness and presence in Thailand

Introduce & update new products to buyers in the Thai Outbound Tourism segment

Establish direct contact and maintain network with local travel agencies

Learn directly from buyers - know exactly what they need!

Extend the conversation with TITF Business Matching Networking Dinner (included)

Visit the Thai International Travel Fair (TITF)
Date Wednesday 24th January 2024
Tentative Agenda*
08:00 Hrs. - 09:00 Hrs. Seller Registraion (Coffee Break)
08:30 Hrs. - 09:20 Hrs. Buyer Registration (Coffee Break)
09.20 Hrs. - 09.30 Hrs. Opening Remarks and Group Photo
09:30 Hrs. - 12:00 Hrs. Business Matching Session 1
12:00 Hrs. - 13:30 Hrs. Networking Lunch
13:30 Hrs. - 15:00 Hrs. Business Matching Session 2
15:00 Hrs. - 15:20 Hrs. Coffee Break
15:20 Hrs. - 17:00 Hrs. Business Matching Session 3
*Agenda is subject to changes.
Contact Us
Contact us directly to register
Thai Travel Agents Association
TTAA Staff
128/45 5th floor, Unit G,
Payathai Plaza, Phayathai Road,
Thungphayathai, Rajathavee,
Bangkok 10400
E-mail: b2b@ttaa.or.th
www: http://b2b.ttaa.or.th
Tel: +662 214 6175-8